Brake Service near Cuyahoga Falls, OH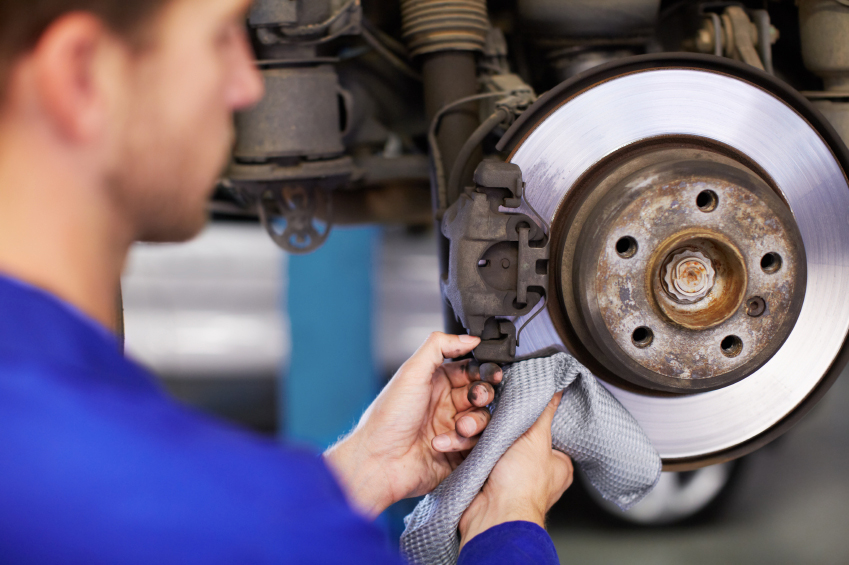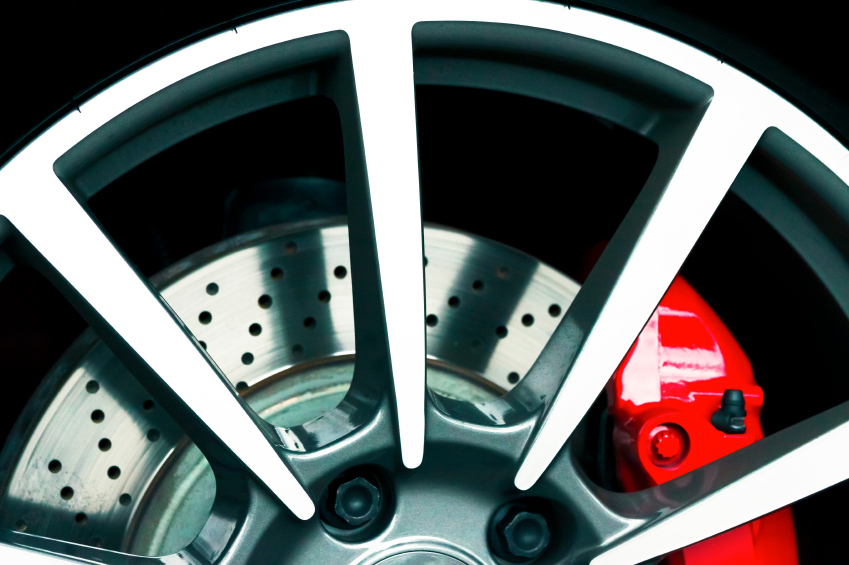 Is it time for your brake service near Cuyahoga Falls, OH? We at Summit Toyota of Akron are the perfect dealership to see! Our experienced technicians will take care of your vehicle as if it were our own! Give us a call at 888-701-2383 to speak with one of our service advisors about any problems you may be having. We're always happy to help!
Brake function is often misunderstood – there are a number of steps that go into the simple action of bringing your vehicle to a complete stop. Many people are under the impression that when they step on the brake pedal, the pad touches the tire and the wheel stops. There's a bit more to it than that. Your foot alone doesn't provide enough force to bring your vehicle to a halt, but the complex hydraulic system between your pedal and the brake pad does. This is where brake fluid comes into play. Stepping on the brake pedal forces brake fluid through a slim cylindrical tube, which builds pressure and is released into a larger one. This creates ample force to press the brake pads to the tire and slow the roll of your vehicle.
With all of this going on right beneath your feet, having your brake service near Cuyahoga Falls, OH, should be a no-brainer. Without enough brake fluid, thickness on your pads, and more, you could experience issues with stopping – and that's the last thing you want. Luckily, it's easy to get an appointment with us! You can fill out our Schedule an Appointment form right here on our website, or give us a call to secure a date and time that works with your schedule. We also have specials year-round, so be sure to check those before coming in.
If you're not sure where your brakes are at in their life cycle, feel free to stop by and we can inspect your brake pads. Typically, they begin at 12mm. The lowest amount of thickness a brake pad can have is 1mm. We'll do a multi-point inspection of your entire vehicle any time you bring it into our service bay, and keep you up-to-date on any services it may need!
We at Summit Toyota of Akron are dedicated to providing you with superb customer service. We also want to help increase the longevity of your vehicle by performing services, such as our brake service near Cuyahoga Falls, OH, at the optimal time. Waiting too long can lead to hefty replacement costs for parts like your calipers and rotors! Visit us at 1535 Vernon Odom Blvd. in Akron, OH, soon!
Testimonials
Good customer service
CARS
October 13, 2017
"Good customer service "
DEALERRATER
October 12, 2017
GOOGLE
October 11, 2017
"Best in the area."
DEALERRATER
October 11, 2017
"Jeff was great"
DEALERRATER
October 10, 2017
"Leasing a new car"
DEALERRATER
October 8, 2017
GOOGLE
October 6, 2017
GOOGLE
October 2, 2017
BING
October 2, 2017
YELP
October 2, 2017
GOOGLE
October 2, 2017
GOOGLE
September 29, 2017
GOOGLE
September 29, 2017
GOOGLE
September 29, 2017
GOOGLE
September 22, 2017
Purchase experience
CARS
September 18, 2017
GOOGLE
September 17, 2017
GOOGLE
September 17, 2017
First time I didn't buy GM
CARS
September 16, 2017
GOOGLE
September 15, 2017
Read More
Sales Hours
234-312-0405
| | |
| --- | --- |
| Monday | 9:00 am - 8:00 pm |
| Tuesday | 9:00 am - 8:00 pm |
| Wednesday | 9:00 am - 8:00 pm |
| Thursday | 9:00 am - 8:00 pm |
| Friday | 9:00 am - 6:00 pm |
| Saturday | 9:00 am - 6:00 pm |
| Sunday | 11:00 am - 4:00 pm |
Service Hours
888-753-3273
| | |
| --- | --- |
| Monday | 7:30 am - 6:00 pm |
| Tuesday | 7:30 am - 6:00 pm |
| Wednesday | 7:30 am - 8:00 pm |
| Thursday | 7:30 am - 6:00 pm |
| Friday | 7:30 am - 6:00 pm |
| Saturday | 8:00 am - 5:00 pm |
| Sunday | Closed |
Parts Hours
888-770-5240
| | |
| --- | --- |
| Monday | 7:30 am - 6:00 pm |
| Tuesday | 7:30 am - 6:00 pm |
| Wednesday | 7:30 am - 6:00 pm |
| Thursday | 7:30 am - 6:00 pm |
| Friday | 7:30 am - 6:00 pm |
| Saturday | 8:00 am - 5:00 pm |
| Sunday | Closed |
Toyota Accessories Hours
330-572-4811
| | |
| --- | --- |
| Monday | 9:00 am - 6:00 pm |
| Tuesday | 9:00 am - 6:00 pm |
| Wednesday | 9:00 am - 6:00 pm |
| Thursday | 9:00 am - 6:00 pm |
| Friday | 9:00 am - 6:00 pm |
| Saturday | 9:00 am - 6:00 pm |
| Sunday | Closed |
Toyota Rent A Car Hours
| | |
| --- | --- |
| Monday | 7:30 am - 6:00 pm |
| Tuesday | 7:30 am - 6:00 pm |
| Wednesday | 7:30 am - 6:00 pm |
| Thursday | 7:30 am - 6:00 pm |
| Friday | 7:30 am - 6:00 pm |
| Saturday | 7:30 am - 6:00 pm |
| Sunday | Closed |